Counseling Austin & Westlake Hills
(512) 771-7621
Professional Counseling Austin
When you're tired of feeling stuck, frustrated and stressed out, you'll want the best mindfulness-based counseling in Austin to help you feel better, prevent painful situations in the future, and get on with your life. Many people experience relief within 6-8 therapy sessions, though some wish to continue counseling as a regular check-in, or to work on deeper issues.
Mindfulness-based Counseling
Mindfulness-based Cognitive-Behavioral therapy teaches you how to recognize and self-correct negative thoughts. When you see your thought-habits changing, you'll notice your life improving as well. It's as Dr. Wayne Dyer says, "Change your thoughts, change your life." By finding this website, you've already begun your positive change. Please get in touch to take the next step.

Get started with counseling
Starting therapy can be a bit unsettling, and many people worry about being labeled and lectured. That's not how I work. For me, mindfulness-based therapy is about having a conversation and learning that you are capable of making changes that reduce stress, increase confidence, and improve your overall lifestyle. You're free to just be yourself. Request an appointment.

Mindfulness based Counseling Services
Couples Counseling
Mindfulness-based couples counseling helps you and your partner examine your assumptions, improve communication, and learn how to recognize and respond to warning signs that you need to slow down and understand each other better.
Let's look at two types of relationship problems: Content and Process. Content are the topics we argue about: Money, intimacy, and parenting are the top three. "Process" is how we go about resolving the content. In my experience, the most common process conflict is when both people are correct from their own perspective. Understanding where your partner is coming from does not mean that you agree with them, but it motivates them to understand your side in return.
Depression Counseling
Depression can accurately be described as a nasty magnifying glass that magnifies the worst and minimizes the best. Those who have not dealt with it may have a tough time understanding it, thereby isolating loved ones with depression further. Imagine living in a thick fog where it is difficult to find the motivation to do the things would likely help or trying to run in molasses while struggling to breathe.
If this sounds familiar, then it's time to get some help for depression. Mindfulness-based counseling will help you learn your patterns so that you can change them. Cultivating a mindfulness practice helps you spot the warning signs that a depression may be looming so you can prevent it. Reaching out for depression help can be tough, but since you're already here, do it anyway. Just email me, or call me (512-771-7621). Doing so is a huge step that you will feel better about as soon as you do it. I'll answer any questions you may have and will give you some pointers to help you cope.
Anxiety Counseling
By definition, anxiety is nerve-wracking; it is a heightened state of awareness that is designed to help you pay attention so that you can take care of any potential dangers. Trouble is, sometimes we get this anxiety reaction when there is not an actual threat. In the most extreme, this is called a panic attack. Rest assured, mindfulness-based counseling will help you find what will work best for your unique personality and circumstances.
I work with adults and teens that are ready to change by taking ownership of their lives by cultivating mindfulness and follow through. Taking mindful control of your life reduces anxiety, builds confidence, and ultimately relieves stress.
Learn about psychotherapy for anxiety
Crisis Counseling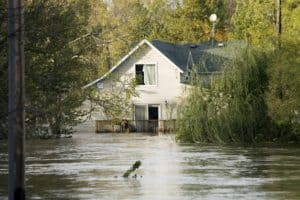 Since 1998, I have responded to well over 350 onsite and telephonic Critical Incidents. These have ranged from traumatic death to natural disasters and terrorism. On-site trauma response services can be at your office or home.
You may be wondering if you are experiencing Post Traumatic Stress Disorder (PTSD) if you've been through a traumatic event (PTSD is often NOT a disorder, but a temporary coping mechanism called Post-Traumatic Stress, or PTS); many people compare what they have been through to a soldier returning from battle, or somebody that survived 9-11. It is important to understand that PTSD is not just reserved for catastrophic trauma, but it can manifest after losing a job, a relationship breakup, a car accident, etc. If you aren't sure if you need trauma counseling, please get in touch, I'm happy to answer any questions you may have. Mindfulness-based trauma recovery does not focus on re-living the trauma; we cultivate mindfulness to move our lives forward.
Family Counseling
Because I am committed to helping your whole family, I provide family therapy for families with children ages 14 and up. I also offer co-parenting support for divorced parents who want the best outcome for their kids.
While I do not offer play therapy, I do have a great deal of experience with younger kids and can refer you to many wonderful play therapists who can meet their needs.
"… amazing with individuals and even better with couples. People walk away from his office feeling heard and validated…" More testimonials–Kirsten Brunner, Licensed Professional Counselor

"… counselor that I trust inherently with any therapy clients.  Clear and direct, yet compassionate and able to connect…" More testimonials–Seth Houdeshell, LCSW, SAP

"… a remarkably insightful therapist.  Patient, empathetic and able to help people deal with crucial issues…" More testimonials–Jennifer Dunham, Licensed Professional Counselor
Buddy: The therapy dog
This picture really captures him (when he's awake): Present, intelligent and a show-off.
Buddy is a regular presence in my office. He helps people feel at ease. He is quite intuitive, does not bark, and enjoys playing at Zilker Park.  If he is not in "work" mode, he will likely come say hello, then go to sleep beside me. Feel free to give him a scratch, he's super friendly! But please don't just give him treats–he has to earn them, and sometimes he cannot have them if he has already gobbled several treats up from earlier clients.
I trained Buddy in the intensive Therapy Dog program at the local non-profit Austin Dog Alliance. While I do not take him to nursing homes and hospitals, his intuitive nature makes him a perfect fit as an emotional-support animal in my practice.
If you want to be sure that Buddy is present in our sessions, please contact me and I'll do my best to have him there for you.
Stress management counseling needed! A case study
Bob has a terrible day at work; his boss yells at him and blames him for a failed project, his computer crashes, making his presentation to the board impossible, and then he has a flat tire. He looks forward to getting home so that he can put his feet up and just breathe for a little while. Only it doesn't go so well: Once Bob comes in, he hears his 1-year old screaming upstairs, while his 4 and 6-year-old children horseplay in the living room. He manages to walk to the kitchen where water has started to boil over a pot on the stove. He finally snaps and yells at his teenage son, "Pay attention!! The water's going to get everywhere! What if one of your brothers walked by the stove and got burned!" His son, caught off guard because he was cooking dinner to help out, lashes back at how long his day has been and that he was only trying to help. And we all know where it goes from here . . .
Sound familiar? Maybe only bits and pieces sound familiar, but we've all experienced some version of this kind of day: a stressful day is a nice way to say it. And in this scenario, everybody lashes out at everybody else, only creating more stress.
While conflict is healthy in any relationship, a pattern of this sort of conflict is extremely toxic and can spell trouble. Even "taking it out" on each other can be ok because we love and trust one another enough to vent off some steam.
My job is to help you find the balance for your family where venting stays in the healthy mode and does not escalate into fighting.
Please call (512) 771-7621 or email me to get started.
Latest Facebook Posts