Testimonials
What mental health professionals are saying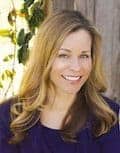 "I have known Jon Anderson for almost 20 years and have always been impressed with the energy and passion that he brings to his counseling sessions. He is amazing with individuals and even better with couples. He possesses that perfect mixture of clinical knowledge and natural instincts that enable him to truly connect with his clients. People walk away from his office feeling heard and validated. Better yet, they feel like they can overcome obstacles and reach their goals with Jon on their team."
— Kirsten Brunner, MA, LPC
"Jon is a colleague who I trust inherently with any therapy clients that I send his way.  He is very clear in his communication, direct, yet compassionate and able to connect with clients in a very meaningful and transformative way."
— Seth Houdeshell, LCSW, SAP
"Jonathan is a remarkably insightful therapist.  He is patient, empathetic and able to help people deal with crucial issues that impede their progress.  Jon offers profound therapeutic tools that provide insight to uncover your strengths, transcend the past and live better in the present."
— Jennifer Dunham, MA, LPC-s
5-star Google Customer reviews
". . . he has a way to pinpoint a concern and delve straight into it. I owe quite a lot to Jonathan for the changed person I am today. I now have a gift of a toolbox to fight stress, anxiety, insomnia, anger, depression, and fear. It's hard to believe I can say this, but with Jon's help, that traumatic event no longer owns me. . ."
–J.R.
". . . I never felt that I was by myself. I will always appreciate Jonathan's frankness, ability to [help] me to talk about things that had been buried my whole adult life as well as giving me the "tools" to sort things out and become a much happier, loving and better person to myself as well as others around me. . ."
–L.H. Engineer
". . . My wife and I would like to thank Mr. Anderson for counseling us through some challenging moments. Jon quickly opened our eyes to different approaches and strategies to better communication. It's amazing how you can get into a rut, or habit of the same negative communication patterns, but think you are being completely open-minded. . ."
–A.D. High Tech Ops Manager
". . . [He] has been very instrumental during a difficult time in my life. He allows the conversation to follow the path of my needs and is quite capable of keeping me focused during our discussions. His experience with couples counseling has been valuable during the last couple of years. . ."
–M.P.