Depression symptoms: Everything is so difficult
Why don't I enjoy life anymore? I don't even like myself.

Why can't I get enough sleep? I'm so tired and my body aches.

Why am I so mad? Why can't I be happy?
I don't feel like living anymore. I don't want to drag everybody around me down.

Why is everything so hard?
Depression is like living under a dark cloud that just won't go away. Eventually, even the motivation to try to feel better seems to evaporate; people even say that it's tough to follow through on behaviors that they know would help. Because of the progression of depression, it is important to get started in counseling sooner than later so that the depression doesn't get too much momentum. But even if things have felt bleak for quite some time, taking action now will help you reclaim your life.
Not all depression is considered Major/Chronic Depression. Episodic (symptomatic) depression tends to accompany experiences like grief and trauma. Left untreated, major depression may set in, but treatment is still extremely effective. And depression isn't always so severe that people cannot get out of bed. Sometimes, people just feel a bit down and simply need help getting started on helpful behaviors. Treatment of episodic depression is typically effective in just a few sessions.
Physical Symptoms: What your body feels and does
Lethargy
Eating too much, frequently craving carbohydrates like sugar, bread, pasta and cereal
Eating too little, or even forgetting to eat
Sleeping too little or not at all (Insomnia)
Sleeping too much (Hypersomnia)
Headaches, stomach aches and general pain in the body, particularly in back, shoulders, and neck
Poor posture, often slouching
Cognitive Symptoms: What your mind thinks, feels and does
Pervasive sadness
Irritability and lashing out
Feelings of worthlessness and hopelessness
Suicidal thoughts
Low motivation to do what one knows would help
Loss of enjoyment in activities one used to enjoy
Withdrawal from friends and family (Isolation)
Anxiety and worry
Pessimism
Depression can leave you feeling alone and hopeless, but there is help
Depression is the leading cause of disability in the United States; it impacts over 16 million adults over the age of 18 each year. Insomnia, hypersomnia, appetite changes, irritability, and anxiety are other troublesome symptoms that may co-occur with depression. I know how badly you want relief from at least one of these. There is help, and we will figure out what is right for you and your unique personality.
Common fears associated with depression
The three most common fears that I see in regards to depression are:
Depression will never go away
I'm going to drag the people I care about down into depression with me
Nobody wants to be around somebody who is depressed
Don't fall for these thoughts . . . believe it or not, they are simply a result of the biochemical soup that causes depression, and they become habits. Seratonin, Dopamine, and Norepinephrine are the main neurotransmitters people hear about with depression. They are powerful, but they can be managed with talk therapy. Keep reading for other ideas that help get things back in balance. Medication is not always needed. As a matter of fact, most depression is managed without meds!
Treating depression
As painful as depression is, the thoughts that go along with it can be even more painful. The mind seems to ruminate on self-loathing, guilt, regret, anger, and even suicide. Using mindfulness to manage depression is not about digging into the painful thoughts, but rather to simply see them for what they are, then move to different, healthier thoughts. With practice, this does get easier and easier.
To treat your depression, I'll work with you to:
Cultivate a mindfulness practice that helps you beat depression
Overcome the lethargy and lack of motivation that often comes with depression
Identify specific skills that change the biochemistry of depression
You'll learn the science of depression and how to prevent or minimize it. You'll also learn how your thoughts can either reinforce, manage, or even prevent depression.
Common tools for fighting depression
Before jumping to medications, you can look at other well-researched and consistently proven methods for combating depression (you're never wrong to talk to your doctor/psychiatrist about medication though). Consistency and follow through are important with these tools. We will customize these tools, and others, to your unique personality and situation:
Counseling
Exercise
Meditation
Eating healthy
Proper hydration
Hobbies
Socializing
Depression FAQ's
Do I have bipolar depression if my mood fluctuates?
Probably not. Normal mood fluctuations are a common experience for all of us. Bipolar disorder is more extreme ups (manic phases) and downs (depressive phases) that causes significant impairment in daily life. Milder versions, like Bipolar II have what are called 'hypomanic' phases, where the manic phase aren't as drastic, but are still more intense than normal mood shifts. If you aren't sure, get in touch so we can talk about it.
Does depression cause people to use drugs and alcohol?
The pain that depression causes is a common reason that people self-medicate with drugs and alcohol, but it doesn't directly 'cause' the using behaviors. People self-medicate when they feel like they cannot tolerate the pain they are experiencing and are desperate for even a temporary break from it. The trouble is, drugs and alcohol can be addictive, and the effects on the brain frequently make the depression even worse, which causes more cravings for the chemicals. A better approach is counseling, exercise, healthy diet, meditation, and sometimes proper medication that is prescribed by a psychiatrist. These drugs are specifically tailored to help depression without causing it to get worse in between doses.
What causes depression?
The causes of depression are varied. Sometimes there is a genetic link to an imbalance in neurotransmitters like dopamine, serotonin, and norepinephrine, other times it can be related to major life events like trauma, grief, injury and major stress. Regardless of the root cause of depression, there is help.
Can depression be cured?
Depression is manageable. It is not a disease that needs to be 'cured' like cancer or an infection. As I mentioned above,  exercise, healthy nutrition, hydration, meditation, and medication are all extremely helpful in managing depression. Even massage therapy has great benefits for people living with depression. The more you engage in these activities, and the more consistently you do them, the better the results. Counseling and other non-medical methods are 2-3 times more effective than medication alone.
How long does depression last?
Depression can be a temporary symptom (i.e. not a diagnosis) of something like grief or stress, or a diagnosable condition like Major Depression or Bipolar Disorder. Diagnosable depression can be episodic (brief episodes of depression) or chronic.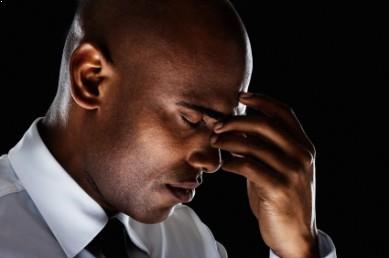 Depression has been described as a dark cloud that just doesn't go away. It has also been described as a deep, dark, suffocating reality that seems to have no relief in sight. Even things that you know would help seem unattainable. If you are here, please let me help.
Most parents understand teenage angst, the sometimes obnoxious…
Jonathan F. Anderson, LPC-s has worked in the helping profession since he started college in 1990. After completing his Bachelor's degree at the University of Texas, Austin in 1994, he attended the highly-regarded University of Minnesota to earn his Master's degree in 1997. He is a Licensed Professional Counselor and is recognized as a Board Approved Supervisor by the State of Texas Board of Examiners of Professional Counselors. Jonathan is a Gottman-trained Couples Counselor, and in 1998 received training by the International Critical Incident Stress Foundation in Advanced Critical Incident Stress Management & Debriefing. To learn more about Jonathan's practice, click here: Jonathan F. Anderson, LPC-s.