Counseling Services: Helping you self-recognize and correct bad habits
Nobody likes staring at the ceiling when they need sleep. Not much gets done, and you usually wind up more stressed out and wide awake, ruminating on your list of problems. Of course, sleepless nights lead to more stressful days, which lead to more sleepless nights. Sound familiar?  It's a common problem that does have a solution. There are actually many solutions. My job is to help you find which ones work best for you and your circumstances.
At Gate Healing, we provide mindfulness-based cognitive-behavioral counseling services that help you recognize and self-correct problematic thoughts and behaviors. Cognitive-Behavioral theory teaches that your thoughts (cognitions) lead to behaviors that have results that shape the mind.
Strengths and Mindfulness-Based Cognitive Behavioral Counseling
Counseling FAQ's
What if I run into my counselor in public?
Out of respect for your privacy, I will follow your lead. This means that even if we see each other, I will not just come over and say, "Hello." If you say hello to me, I'll gladly say, "Hi!" but if you are with anybody, I will not explain who I am. So, if we see each other in public, you are welcome to say hello, but I will not acknowledge you unless you initiate contact.
How do I know you won't try to keep me coming in for longer than I really need to?
I do not see clients as revenue streams. My job is to help you get to a place where you don't need me as soon as possible.  Many people find that they get their needs met within 6-10 sessions. Of course, everybody is different and more serious situations may take longer. Rest assured, I will let you know when it seems like we should scale back sessions, AND I expect that you will let me know how you are feeling as well.
Sometimes, people decide that while they no longer need more intensive therapy, they would like to continue weekly, bi-weekly or monthly sessions so they have a place to process daily life. This is just fine as long as we are clear that you do not "need" me at the therapeutic level where we started.  You are also welcome to get in touch on an 'as-needed' basis.
Can I ask you personal questions?
Our sessions are designed to be about you, not me, but it is not uncommon for people to want to know a little more about their therapist. Asking me questions is absolutely fine! It can be helpful to know my background, my experience, and training. You may even want a little information about me as a person. Some questions I will not be able to answer because this would flip the focus of our sessions or would reveal information that is just too personal, but I am happy to talk about this with you.
Your questions are always ok! Rest assured, I'll be honest about what I can and cannot answer.
How long are sessions?
Sessions are 45-minutes, but I will not just cut you off at exactly forty-five minutes. I put fifteen minutes between sessions to give me a chance to finish jotting down notes about your session and to prepare for my next session.
If you just don't feel that 45-minutes is enough time, we can schedule double sessions that last 90-minutes.
Do I have to watch my language?
Not really. I am not easily offended, however, I expect that our time will not be littered with unnecessary, abusive or distracting language just for the heck of it. Cursing that is a part of expressing intensity and emotion is just fine. If I notice that it is keeping you stuck, or is ramping you up, I'll process this with you.
Ever seen that bumper-sticker that reads, "Practice random acts…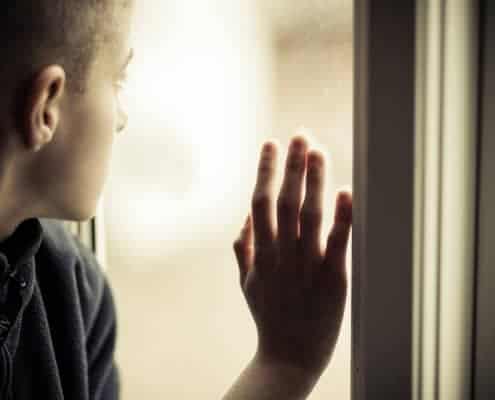 Anticipatory rejection is a when you are so convinced that you…
Jonathan F. Anderson, LPC-s has worked in the helping profession since he started college in 1990. After completing his Bachelor's degree at the University of Texas, Austin in 1994, he attended the highly-regarded University of Minnesota to earn his Master's degree in 1997. He is a Licensed Professional Counselor and is recognized as a Board Approved Supervisor by the State of Texas Board of Examiners of Professional Counselors. Jonathan is a Gottman-trained Couples Counselor, and in 1998 received training by the International Critical Incident Stress Foundation in Advanced Critical Incident Stress Management & Debriefing. To learn more about Jonathan's practice, click here: Jonathan F. Anderson, LPC-s.