Video: 7 Principles that Make Marriage Work
Marriage
&

Couples Counseling Services
Couples
&

Marriage Counseling
In our couples counseling sessions, we focus on building essential skills that improve communication, deepen connection, and reignite the spark that brought you and your partner together. We use the empirically validated Gottman Method to fine-tune your relationship in areas that may be hindering your ability to feel understood and manage conflicts effectively. Our comprehensive online assessment generates a detailed sixty-page report that identifies specific areas of improvement, so we can work together to get you back on track.
At Gate Healing, PLLC, located in the West Lake Hills neighborhood of Austin, we offer premarital counseling to couples who want to prepare for a lifetime of love and joy. Our clients often express that if they had known the skills and knowledge necessary to create a healthy marriage, they would have done things differently. Through our premarital counseling sessions, you will have the opportunity to explore those very skills and facts that can help you create a fulfilling and lasting relationship with your partner. Our approach focuses on effective communication, understanding how each of you deal with stress and conflict, and providing practical tips on managing that conflict effectively.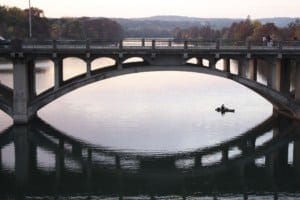 Have you ever marveled at the intricate process of building a bridge? Constructing a safe and stable bridge takes serious planning and hard work. However, once completed, it becomes a reliable and convenient mode of transportation. Similarly, couples counseling aims to build and repair bridges (connections) between partners. With trust and communication, these bridges can become a source of stability and security in the relationship.
It is important to note that the effort involved in constructing a bridge is not indicative of the effort required to use it. The same applies to couples counseling. Once you have built and repaired those connections, the skills you learn can be easily applied to maintain a healthy and fulfilling relationship. And just like bridges, relationships require periodic maintenance to ensure they remain strong and resilient.
At Gate Healing, PLLC, we specialize in helping couples build and maintain strong bridges of love and trust. Contact us today to learn how we can help you improve your relationship.
Common topics addressed in couples counseling
Marriage Counseling and Finances
In a dynamic city like Austin, financial stress is a common problem that can lead to conflicts in relationships. Money and budgeting are the number one cause of disagreements among couples, as it can represent power, control, and security. Couples often find it challenging to divide bills, manage unexpected expenses like medical bills or car repairs, and decide how much to save for vacations or retirement. In cases where one partner earns more income than the other or where only one partner is employed, disputes may arise over how to allocate personal spending and ensure each person pays their fair share of the bills.
At our counseling sessions, we strive to bring order to the chaos that finances can create. By teaching effective communication skills and providing logical budgeting exercises, we can help you address this significant source of conflict in your relationship. Our goal is to help you tackle financial stress together, as a team.
Marriage Counseling and Parenting
Parenting can be a challenging and rewarding journey, but it can also be a source of conflict and stress for couples. As the second leading cause of conflict in relationships, it's important to address and manage differences in parenting styles effectively. While both partners have their children's best interests at heart, they may have different approaches to discipline, education, and other aspects of raising their children. This can lead to disagreements and even arguments.
At Gate Healing, PLLC, we provide support, resources, and best practices to help couples navigate these challenges. Whether you're dealing with differences in parenting styles as a couple, or trying to navigate co-parenting after a separation or divorce, we're here to help. We understand the emotional charge that can come with parenting and we'll work with you to find effective solutions that meet the needs of your children and your family as a whole.
Couples Counseling and Intimacy
Intimacy is a crucial aspect of a happy and healthy relationship, and it goes beyond just physical intimacy. While sex can be an important part of intimacy, emotional warmth, and closeness are equally vital. In today's world, where technology and social media dominate, it's easy to get disconnected from our partners and feel like roommates.
There are various reasons that can lead to a loss of intimacy, such as mental health issues, traumatic experiences, habitual behaviors, and trust issues. However, with healthy communication skills and a safe, supportive environment, these issues can be managed.
At Gate Healing, PLLC, we help couples explore their relationship and work towards regaining their connection and spark. Our goal is to create a space where couples can feel comfortable opening up and addressing their concerns, allowing them to build a stronger, more intimate relationship.
Communication and Couples Counseling
Effective communication is crucial for couples to manage conflict and maintain a successful and satisfying relationship. It involves both partners being able to express their thoughts and feelings in a way that the other person can understand, even if they don't agree with each other. Additionally, active listening is important, where the listener shows understanding by re-stating what their partner is saying.
While conflict resolution is often the primary focus of couples seeking therapy, effective communication extends beyond this. Other areas of communication that can be addressed include intimacy, parenting, planning and coordinating, extended family relationships, dealing with crises, and mental health. Once couples have learned effective communication skills, they can be applied to various areas of their relationship.
At our practice, we aim to guide couples in developing the necessary communication skills to enhance their relationship.
FAQs for Couples Counseling
What if my partner is hesitant to attend couples counseling?
It's common for one partner to worry that a couples counselor will take sides or not understand their perspective. However, a skilled couples therapist will strive to understand both sides and help each partner feel heard and respected. As a Gottman Method-trained therapist, I follow a structured approach that can help couples improve communication and strengthen their relationship. Before you commit to counseling, I am happy to speak with each of you individually over the phone to answer any questions you may have.
What if our disagreements become heated during counseling sessions?
While couples counseling may bring up difficult issues, it is also a safe and structured environment to explore these dynamics in a more effective way. Conflict is not necessarily a sign of impending divorce; it's the inability to address and resolve disagreements that can lead to a breakdown in a relationship. By seeking counseling, you are taking a positive step toward improving your relationship, avoiding divorce, and building a happier future together.
How long does it take for couples counseling to be effective?
With the Gottman Method Assessment, we can quickly identify areas of concern and work on strategies to improve communication and connection. Many couples report feeling a sense of relief and hope after just one or two sessions. Keep in mind that the goal of counseling isn't necessarily to "fix" problems, but to strengthen your ability to communicate and build trust. This resilience can help you weather the inevitable challenges that arise in any relationship.
Does it matter where we were married?
No, the location of your wedding ceremony does not impact your ability to benefit from couples counseling. Marriage licenses are legal documents that certify your commitment to each other, and the process of counseling focuses on improving the connection and communication between partners. Regardless of where you were married, you can work with a counselor to strengthen your relationship and build a happier future together.
Couples Counseling Resources
Gottman Institute – Jonathan was trained by the Clinical Director of the Gottman Institute. Learn more about the Gottman Method here
Psychology Today – Articles about couples counseling on one of the most trusted resources on self-help
Jonathan F. Anderson, LPC-s has worked in the helping profession since he started college in 1990. After completing his Bachelor's degree at the University of Texas, Austin in 1994, he attended the highly-regarded University of Minnesota to earn his Master's degree in 1997. He is a Licensed Professional Counselor and is recognized as a Board Approved Supervisor by the State of Texas Board of Examiners of Professional Counselors. Jonathan has completed Level-2 of the Gottman Method of Couples Counseling, and in 1998 received training by the International Critical Incident Stress Foundation in Advanced Critical Incident Stress Management & Debriefing. To learn more about Jonathan's practice, click here: Jonathan F. Anderson, LPC-s.