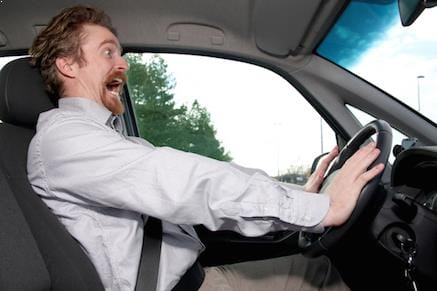 When we are run down, tired, stressed, burnt out, etc. we tend to think that our worst fears are absolutely coming true. How many of us have gone into a meeting with a boss certain that we were about to get fired? That fear, however, was just motivating us to be prepared for the meeting; prepared to accept responsibility for an incomplete project, or numbers that were not up to standard. Then we get to the meeting only to be offered some encouraging words from our boss. When we went in all stressed out, we were convinced that termination was imminent. Except that it wasn't.
There are many times in our lives when our fear is trying to prevent catastrophe, not predict it. Mindfulness helps you know the difference.
---
Learn more about Counseling for Anxiety in Austin.
Jonathan F. Anderson, LPC-s has worked in the helping profession since he started college in 1990. After completing his Bachelor's degree at the University of Texas, Austin in 1994, he attended the highly-regarded University of Minnesota to earn his Master's degree in 1997. He is a Licensed Professional Counselor and is recognized as a Board Approved Supervisor by the State of Texas Board of Examiners of Professional Counselors. Jonathan has completed Level-2 of the Gottman Method of Couples Counseling, and in 1998 received training by the International Critical Incident Stress Foundation in Advanced Critical Incident Stress Management & Debriefing. To learn more about Jonathan's practice, click here: Jonathan F. Anderson, LPC-s.