Gate Healing: Trusted by Austinites for Over 20 years
Established in 2001
Over two decades in West Lake Hills
Jonathan started Gate Healing, PLLC in February 2001. Prior to this, starting in 1997, he had worked at all levels of the education system with both students and parents. He also began his work as a management consultant and trauma response professional in 1998. Read more about Jonathan and his training with industry leaders on his biographical page.
His insights on the human condition and the development of the self was sought out by best selling author Ram Dass for his 40th anniversary of releasing the classic book Be Here Now. Jonathan was one of only seven people in the world chosen to share his thoughts on the central section of the book. Ram Dass was previously a Harvard University professor of psychology named Richard Alpert, Ph.D.
Trusted by Colleagues
A trusted referral for other mental health professionals
Whether it's his unbiased, no-nonsense approach to couples counseling, or his ability to establish a quick rapport with teens and tweens, local counselors, psychologists, and psychiatrists frequently refer clients to Jonathan. Quite often, Jonathan is able to make progress with individuals in counseling where other clinicians have struggled.
Many of these mental health providers also reach out to Jonathan for professional case consultations. He works hard to maintain a balanced view of both the counselor with whom he is consulting and the client that they are discussing.
Sought After by Fortune 500 Companies
Presentations, trauma response, education
Jonathan has been trusted to present to Fortune 500 executives for organizations like Apple, Wal*Mart, Kroger, Bridgestone/Firestone, and Wells Fargo. His presentations include associate retention, workplace violence, traumatic response, and effective leadership.
A major US insurance company asked Jonathan to help create their pandemic response manual at the outset of the Covid emergency. He has written training manuals for an international EAP for drug and alcohol counseling, trauma response, and telephone counseling procedures and techniques.
Click here to read more about Jonathan's career and education.
5-Star Reviews from Colleagues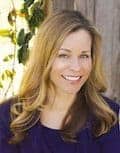 "I have known Jon Anderson for over 20 years and have always been impressed with the energy and passion that he brings to his counseling sessions. He is amazing with individuals and even better with couples. He possesses that perfect mixture of clinical knowledge and natural instincts that enable him to truly connect with his clients. People walk away from his office feeling heard and validated. Better yet, they feel like they can overcome obstacles and reach their goals with Jon on their team."
"I have known Jonathan as a colleague and a friend for over 20 years. His intuition, energy and passion with clients has always impressed me. Jonathan never stops seeking information about his profession, and his clients benefit from this continued education on best practices. Over the years I've consulted with Jonathan on numerous occasions and he's been very helpful for me in my own practice.  I feel very confident in recommending Jonathan for your counseling needs."
"Jonathan is a remarkably insightful therapist.  He is patient, empathetic and able to help people deal with crucial issues that impede their progress.  Jon offers profound therapeutic tools that provide insight to uncover your strengths, transcend the past and live better in the present."
"Jon is a colleague who I trust inherently with any therapy clients that I send his way.  He is very clear in his communication, direct, yet compassionate and able to connect with clients in a very meaningful and transformative way."
"I started seeing Jonathan almost 10 years ago, initially for the re-occurrence of a traumatic event, and continue now on with him as a life guide. I quickly found comfort in his care with his eclectic, empathetic approach. Within minutes he has a way to pinpoint a concern and delve straight into it. I owe quite a lot to Jonathan for the changed person I am today. I now have a gift of a toolbox to fight stress, anxiety, insomnia, anger, depression, and fear. It's hard to believe I can say this but with Jon's help, that traumatic event no longer owns me. I have self-confidence and feel a different type of happiness I never knew. But things come up as they always do for everyone and I know that after an appointment with Jonathan, I will be right on track again.
Jonathan is easy to talk to. He listens and remembers. Appointments are flexible; I've done phone sessions and Skype on occasion while I was out of town.
I highly recommend Jonathan!"
"I was referred to Jonathan by a friend after the loss of a very good friend through suicide. Jonathan guided me through the grief process and that morphed into understanding much deeper and suppressed feelings and thought processes as well as unhealthy coping mechanisms during times of stress I had developed as a child. I felt that even though it was my journey of sorts was mine and mine alone I never felt that I was by-myself. I will always appreciate Jonathan's frankness, ability to get me to talk about things that had been buried my whole adult life as well as giving me the "tools" to sort things out and become a much happier, loving and better person to myself as well as others around me. Jonathan's ethics, morals and honesty is of the highest standards and that in it's-self meant a lot to me.
I cannot thank Jonathan enough as well as the friend that recommended him to me. ."
"After a few counseling sessions with Jon, I felt compelled to write this quick review. My wife and I would like to thank Mr. Anderson for assisting us through some challenging moments. Jon quickly opened our eyes to different approaches and strategies to better communication. It's amazing how you can get into a rut, or habit of the same negative communication patterns, but think you are being completely open minded. Jon opened my eyes to this better understanding, without making me feel judged, and for that I highly recommend him."
"Jonathan Anderson has been very instrumental during a difficult time in my life. He allows the conversation to follow the path of my needs, and is quite capable to keeping me focused during our discussions His experience in marriage counseling has been valuable during the last couple of years. My need was not for the marriage itself, but for family medical issues. He has assisted me in providing the support for my husband during this most difficult time, while at the same time insuring that I did not forget how to take care of myself both emotionally and physically. I would highly recommend you consider Jonathan Anderson for any family crisis you may be experiencing."
"Jonathan has great appointment options in that he can meet on the phone, in person, and/or via skype/face time. He's also very fair and objective when dealing with highly personal topics. I sincerely feel I've made strong personal gains as a result of our working together. I've already recommended his services to several friends/family/peers because I trust that he will give them the individual care they may need."
State of Texas Board Approved LPC-Supervisor
Having Jonathan as an LPC-supervisor provides aspiring professionals with invaluable guidance, support, and mentorship. With his expertise as an LPC-S, he shapes their professional development and enhances their clinical skills. Jonathan's knowledge of counseling theories, techniques, and ethical standards allows him to review cases, offer feedback, and navigate complex client situations. Through his mentorship, aspiring professionals gain confidence in their abilities and make a positive impact on their clients.
At Jonathan's counseling practice, his role as a supervisor brings an additional layer of expertise to his sessions with individuals seeking support. As someone who teaches and guides interns and practicum students, Jonathan possesses a deeper understanding of counseling theories, techniques, and ethical considerations. This wealth of knowledge directly benefits individuals who see him as a therapist rather than solely as a supervisor. With Jonathan, clients can trust in his well-rounded expertise and experience as they work together towards achieving their personal growth and healing goals.
As seen on Psychology Today
Finding a trustworthy and reliable counselor is essential when seeking support for your mental health and well-being. As a therapist listed in the Psychology Today directory, Jonathan is proud to offer you a trusted resource for your counseling needs. With a focus on creating a safe and welcoming space for his clients, Jonathan brings a wealth of expertise and a compassionate approach to therapy. His inclusion in the Psychology Today directory ensures that he meets their stringent criteria for professional qualifications, credentials, and ethical standards. By choosing Jonathan as your counselor, you can rest assured that you are working with a highly qualified professional who is dedicated to helping you navigate life's challenges. Together, you and Jonathan will embark on a journey of growth, healing, and self-discovery. Take the first step towards a brighter future by reaching out to him today.
Click here to read Jonathan's Psychology Today profile.
Level II trained Gottman Method Couples Counselor
Jonathan is a dedicated and compassionate couples counselor with specialized training in the Gottman Method of Couples Counseling. As a Level 2 trained Gottman Couples Counselor, he bring a research-based approach to helping couples navigate the complexities of their relationships. With a deep understanding of the Gottman Method's principles and interventions, Jonathan strives to create a safe and supportive environment where couples can enhance their emotional connection, improve communication, and strengthen their bond. Through his expertise, he guides couples in building a solid foundation of trust, intimacy, and shared meaning. With a commitment to evidence-based practices, Jonathan is dedicated to helping couples achieve lasting and meaningful change in their relationships.