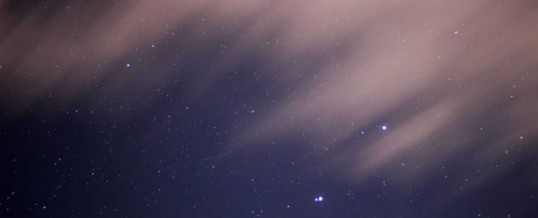 The difference is how you identify yourself.
When you feel stress, it moves through you without getting stuck; it informs you of your circumstances (bills piling up, a sick kiddo on a day that you have a deadline at work, etc.). You are able to leverage it to provide you energy to focus and perform at a higher level, then it dissipates.
When you are stressed (i.e. being stressed), you have taken on the identity of stress itself, which makes it far more difficult to release it, to let it go, to let it inform you. Instead, it paralyzes you and becomes parasitic by feeding on your feelings and sucks the energy to take care of what needs to be done.
A handy metaphor frequently used to describe the authentic self vs our circumstances is the sky and clouds: You are the blue sky, always there regardless of the passing clouds and storms. The stress, or your circumstances, are the clouds that always pass. Even after a hurricane or a tornado, the blue sky always returns, even if it's tough to believe it while you feel trapped and scared in your cellar.
Share